ONLINE MARKETING PRODUCTS & SERVICES FOR CHURCHES, NON-PROFITS, & LOCAL BUSINESSES
We help churches, non-profits and local businesses reach and engage more people and grow their digital footprint through our suite of online marketing products and services.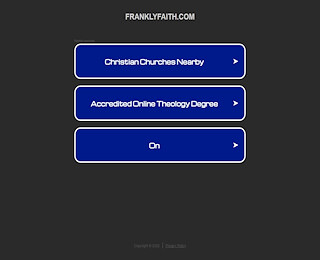 If your church website design is resulting in an inability to achieve your goals, Frankly Faith can help. We provide effective solutions to the top challenges faced by faith-based organizations today, with a number of services to better meet your needs. We can build a more functional site that will get you noticed on the Web.