ONLINE MARKETING PRODUCTS & SERVICES FOR CHURCHES, NON-PROFITS, & LOCAL BUSINESSES
We help churches, non-profits and local businesses reach and engage more people and grow their digital footprint through our suite of online marketing products and services.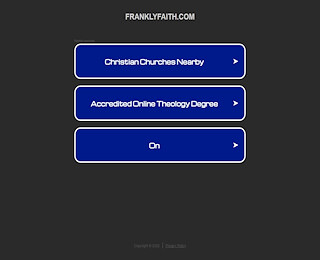 Finding a qualified church website builder who understands your goals can be a challenge. Frankly Faith understands your core ethics better than other agencies because we specialize in building attractive, functional websites for faith-based organizations and churches. Learn more about us and our commitment to your success on FranklyFaith.com.